You can earn extra income from recycling scrap metal while you help the environment and save precious resources in our community.
South Post Oak Recycling Center makes recycling simple and quick for Houston households so you can spend more time doing the things you love. We buy your household recyclable metals and metal scrap and offer the resources you need to help you get the most value from your metal recyclables by sorting and separating when you can.
Every year, you have a chance to recycle your household metals. Here are a few examples of household recycling opportunities:
Cleaning out your house
Organizing your garage
Saving aluminum cans at your office
Replacing the battery in your car
Replacing your air conditioner unit
Replacing your gutters or window frames
Recycling aluminum cans sitting in your garage or backyard
Replacing bathroom or under-the-counter plumbing
Being aware of the opportunities present in your own household allows you to take full advantage of the paid recycling options available to you through our recycling services.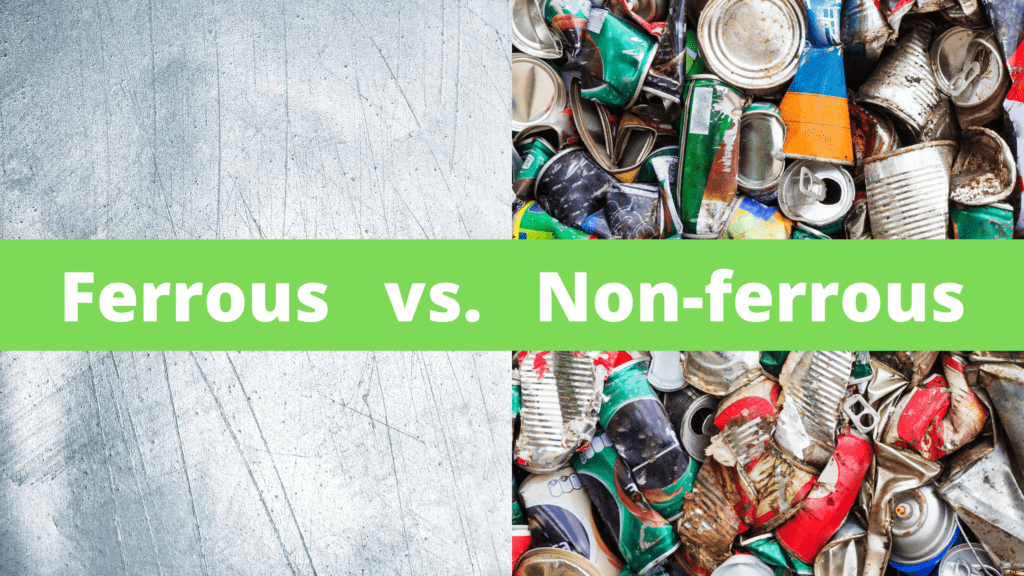 Metal recyclables have different types and values.
Ferrous vs. Non-Ferrous Metals
A simple way to understand metal types and values is to identify the two primary categories of metals: ferrous and non-ferrous. Ferrous metals are made of or contain iron, while non-ferrous metals do not contain iron.
Some common ferrous metals include steel, carbon steel, cast iron and wrought iron. Examples of non-ferrous metals include aluminium, copper, lead, nickel, tin, titanium and zinc, and alloys such as brass.
Although Ferrous metals are more commonly used and recycled in greater quantities, non-ferrous metals can score you more money. Non-ferrous metals are appreciated for their durability and their resistance to degradation. You can easily identify whether your scrap is ferrous or not by checking with a magnet from your fridge, since ferrous metals are magnetic. If the magnet sticks, your metals are ferrous!
How To Get the Most Out of Your Metal Recycling Services
Know your metal's best value.
Most metal recycling centers price by the pound, meaning the more recyclable metals you bring in, the more you get paid.
But do not make the mistake of thinking that "more" only means a larger quantity.
Some older appliances – while being a similar size to newer ones – are far heavier, benefitting you with a price-per-pound.
Find more sources.
If you truly want to make scrap metal recycling a consistent source of income, you should create a system for collecting discarded metal sources. Don't forget to look in household places you might tend to forget about. You may have items in a shed or workshop on your property.
Before you make a trip to our metal recycling center, you can also check in with friends, neighbors, and local businesses to see if they have metal they'd like to provide you.
Get help when you need
Since we already established the price-per-pound model, it is easy to conclude that moving scrap metal can often be difficult.
Heavier appliances may require equipment like a trailer and/or dolly to transport.
At South Post Oak Recycling Center, we currently offer scrap metal recycling pick-ups depending on the quantity involved and the distance of the pick up.
Our containers can be dropped off at your site to accommodate your project's needs.
When it's full, we'll pick it up for processing at our facility and pay you within 24 hours.
Come to our site located at 14600 S. Post Oak Rd. or call us at 713-433-9944 and let us help you get the most money for your metal.