Recycling metal at South Post Oak Recycling Center connects you directly to the American manufacturing industry.
The American manufacturing industry uses nearly 100 million metric tons of recycled metal in places like:
machines and engines
beams
forklifts and cranes
airplanes
Manufacturers make large cost savings by using recycled metal materials.
Recycled aluminum takes 95 percent less energy to produce from scrap metal like old cans.
Scrap Metal Statistics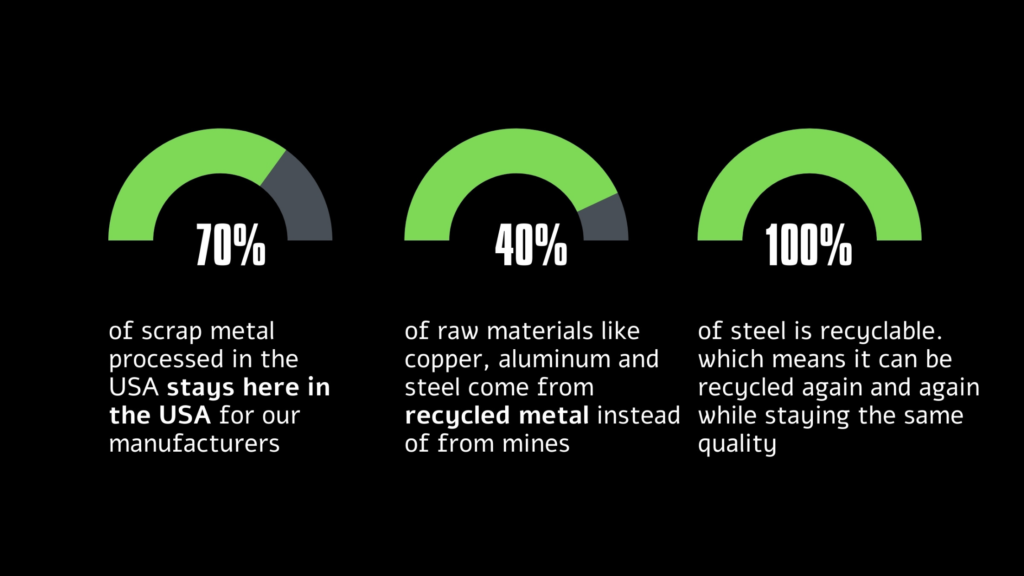 Scrap metal recycling is key to fueling the U.S. manufacturing industry. Think about the vast number of appliances, products, structures, materials and devices that are made using these crucial metals. By continuing to recycle these materials, we are able to build a more sustainable future for our nation.
South Post Oak Recycling is proud to play a role in giving new life to scrap metals in order to contribute to the U.S. industries that are the lifeblood of our nation and its economy.
You can play a role in recycling scrap metal by collecting household and/or job site scrap metals. Our metal recycling services make it easy to recycle your scrap metals quickly and efficiently.
Want to learn more? We have compiled the following infographic to showcase the impact of scrap metal in the American manufacturing industry.
Click to download South Post Oak Recycling Center's Guide to American-Made Metals.